Get ready for THE PHOTO WEEK!
¡Your annual photographic event in north of Spain!
After the successful 2023 edition in Lanzarote, we have moved to the Spanish Cantabrian Coast.
We will be based in an idyllic Hotel placed in a very exclusive beach with a fantastic ocean view. A special mention deserves the delicious gastronomy of the region. Unforgettable. 
What is the TPW?
The Photo Week is a unique photographic event in which, for a week, a small group of photographers will gather to share and learn techniques, improve their captures, attend presentations and more by some of the best and most recognized landscape photography professionals in the world… A week on an impressive location, with all the comfort and all the possibilities that we offer you. 
What is the whole event about?
We do not want our event to be just one more. That is why we have taken care of every small detail so that this Photo Week turns into an unbeatable experience. Between April 15th and 21st, seven days with many activities, from presentations to outings in which we will visit extraordinary places, and where you will be able to enjoy photography in a very exclusive way. 
5 sunrises and 5 sunsets, taking advantage of the best light conditions
A week may seem like a long time, but it's not. These seven days dedicated to photography include ten workshops in which, in really impressive places, and with one of the most unique lights in the world, you will be able to improve your technique and learn from some of the most outstanding photographers. Professionals from different parts of the planet gathered here to offer you an experience that you really take advantage of.
Each one of our speakers will share with us their secrets and experience. You will be able to learn from the best in each of their disciplines, and enjoy their live experiences.
All the presentations will be held in English. Nevertheless, there will be spanish speaker guides in every on-the-field workshop.
Keynote lectures, portfolio reviews...
You will learn from the best
Limited places
Unfortunately, we have limited places, in order to offer an experience with the quality that an event like this deserves. Therefore, we recommend that, if you feel that an event like The Photo Week is for you, don't think about it twice and book your place before missing this great opportunity to live an experience like no other.
Limited places, guaranteeing a top-level experience
Where is The Photo Week 2024 being held?
This year we have chosen the Spanish Cantabrian Coast to host The Photo Week. A truly mystical place, with beautiful seascapes, dramatic cliffs, changing lights and an incredible diversity of textures, forms and colors. A place with endless photographic options. 
Special note deserves the Hotel where we will be hosted. Hotel Mirador de La Franca is a small traditional hotel located in a beautiful and peaceful beach in the middle of an area with many photographic locations just few minutes away in the regions of Asturias and Cantabria. 
There you will have the opportunity to enjoy the famous gastronomic offer of these regions. Really delicious. We have prepared an offer that make happy any of the most demanding palates, including some special surprises. 
Discover some of the places waiting for you
After visiting Lanzarote last year in our first edition, we have decided to offer a completely different location in our second edition in 2024. 
The middle section of the Cantabrian Coast in Spain is backed by the Picos de Europa. A mountain chain that runs parallel to the coast just a few Kms away and reaching 2,650 meters of altitude. This creates spectacular places where the sea meets the mountains and also creates a very peculiar micro-climate in Spain with an evergreen landscape and exuberant vegetation. 
We want to keep a few tricks up our sleeves, but we can show you some of the best- known places on this region  
Agenda
The agenda of the event will be focused on 10 photographic workshops on the ground (5 at sunrise and 5 at sunset to take advantage of the best light conditions for landscape photography) and a series of presentations, portfolio reviews and talks in the middle of the day on topics of photographic interest, such as methodology, technique, experiences, artistic vision, etc. There will also be other optional workshops such as night photography sessions.
 The intermediate sessions will be plenary, however in the workshops, the attendees will be divided into groups of 10 photographers that will work simultaneously in different locations to reduce the impact on the environment and receive first-hand experience from the great masters who will accompany us. There will be a minimum of two masters per group (a ratio photographers/master of 5/1. This maximizes the quality of the experience. All participants will enjoy at least one photographic outing at sunrise and one at sunset with each one of the Masters.
We want everything to be perfect at our Photo Week. That's why our team is working to make sure that every detail is covered. Soon you will be able to know more about what we are preparing for you. But, for now, here's a little preview of what's in store for us. Detailed agenda will be hand out to photographers previous to the event.
Welcome and gala dinner
The first day, on Tuesday upon arrival, the Hotel Mirador de la Franca will receive us with a welcome party. In there you can meet and chat in a relaxed way with the people who you will spend the rest of the week with.
We will celebrate a Gala Dinner to officially closed the meeting and for the award ceremony of the PWA contest.
Speakers
For this edition we have a number of renowned national and international professionals, who will surely make you enjoy and learn in the most amusing and enjoyable way possible.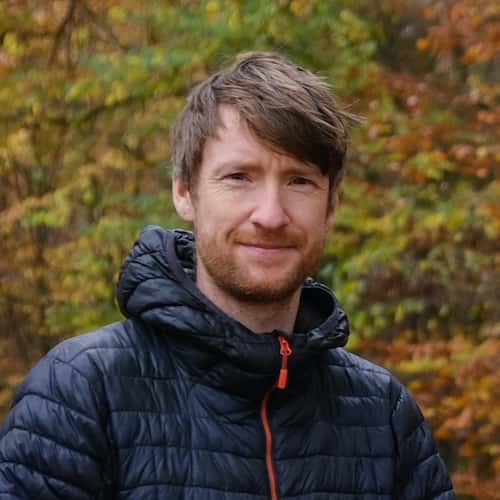 Thomas Heaton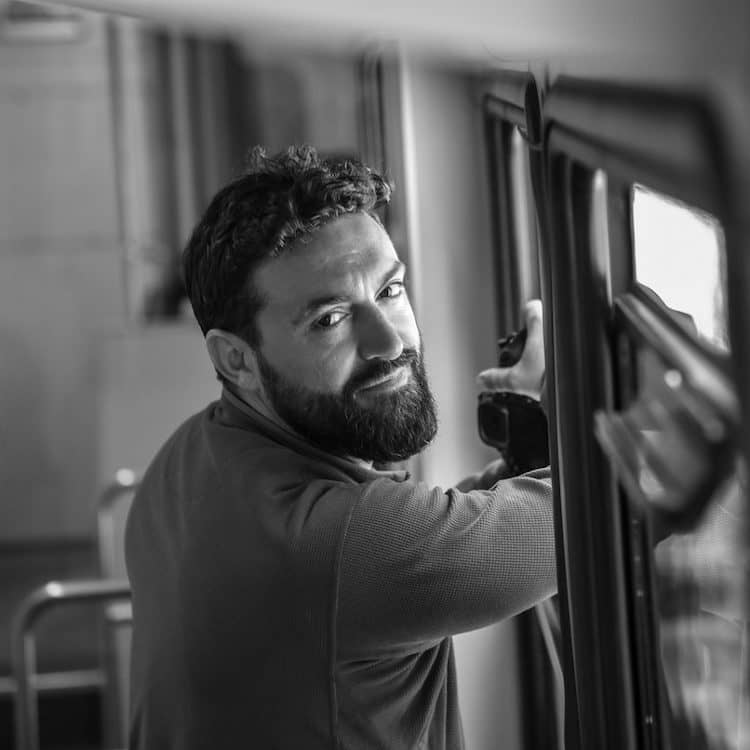 Nestor Rodan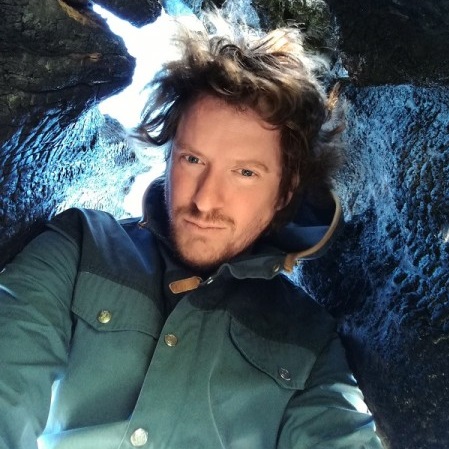 Kilian Schönberger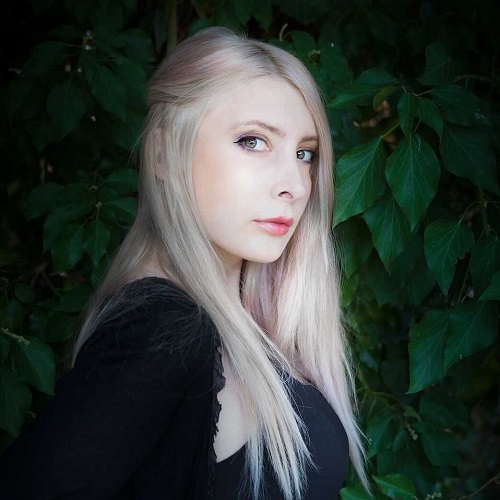 Isabella Tabacchi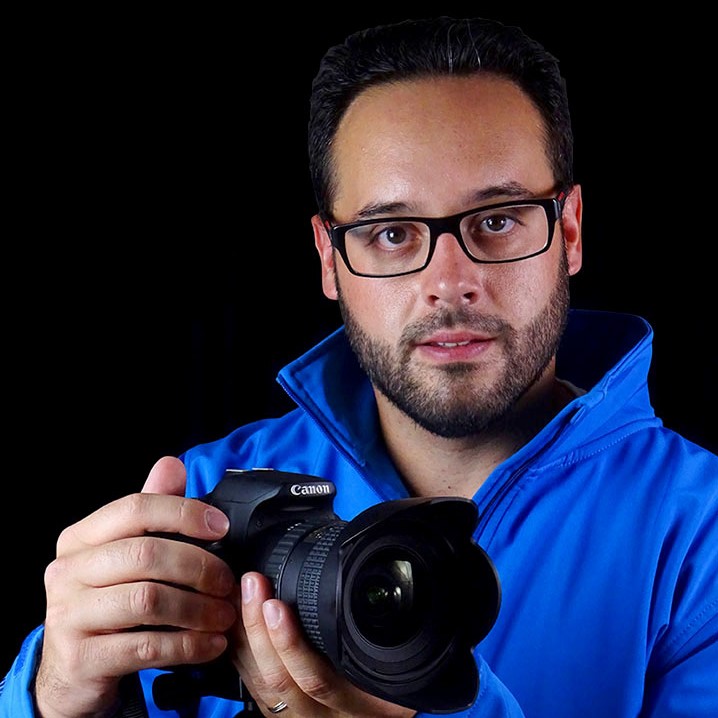 Luis Miguel Azorin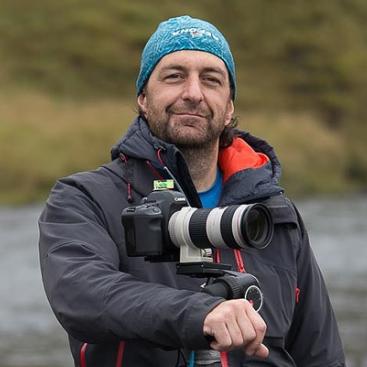 Javier Alonso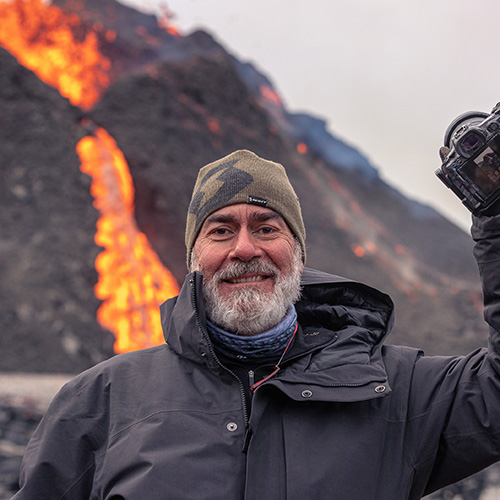 Our speakers are the most influential and followed in their disciplines. Their photos and experience speak for themselves, we invite you to meet them.
Sign up now and save
Places are limited! Only 30 photographers will be able to attend, so don't miss out on this unique opportunity and book your place now. Also, take advantage of early registrations and save up to 350€.
Price includes
Welcome pack, complete information about the event, activities, locations, agenda, useful information of the Hotel and surrounding, etc. and… one or two surprises.
 Welcome party. An opportunity to relax after your travel and to get to know your fellow photographers, guides and speakers, also.
Accommodation in your occupancy room choice (6 nights) in Hotel Mirador de La Franca(4-star).
All meals during the stay in the Hotel, from Lunch on Monday 15th till breakfast on Sunday 21st.
As much as 10 on-field workshops (5 sunrise and 5 sunset). Photographers will be divided in groups of ten in each workshop with two guides each. This ensures an optimal ratio photographers guide of a maximum of 5, as well as each photographer will enjoy at least a sunrise and a sunset with each of the guides too.
15 Master classes, presentations and portfolio reviews in the Hotel during the 6 days of the event, covering a wide range of interesting subjects.
At least one night of Astrophotography workshop with one of the best specialists in this discipline for those who want more photography and less sleep.
During the last evening of the event, photographers will have the opportunity to share their experiences with colleagues and masters in a fabulous and glamorous Gala Dinner. At this Gala Dinner the Jury of The Photo Awards will announce the winners of Prizes (finalists to the awards will be invited to the dinner). There will be a surprise to amuse all of us even more.
Transportation to all activities and workshops.
Transportation from Airport to the Hotel and vice-versa (there will be two shuttles from and to the airports of Bilbao, Santander and Asturias to try to accommodate evereyone).
Not included
Flights to and from location of the event.
Medical/health insurance.
Alcoholic drinks.
In general, anything not included in the previous chapter.
Price
The Photo Week price starts at 4,300€ in individual room. Go to sign up to see the different accommodation options, prices and discounts.